JCEP's objective is to help participants identify aptitudes and abilities honed in the military, arrive at a plan for transferring them to a civilian job setting, and assist program participants in understanding and mastering key job-search resources and services for optimal job placement. This objective will be reached through:
<![if !supportLists]>~ <![endif]>Program training and career counseling services at National Guard Armories and select community facilities
~ Thorough assessment of skills, knowledge, abilities and relevant experience
~ Providing resume review, application assistance, mock interviews, special workshops and encouragement
~ Connecting participants to available jobs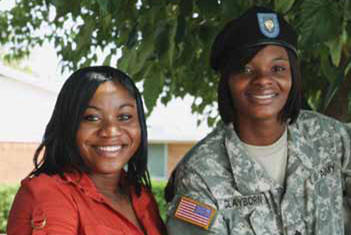 JCEP works with local companies explaining the Job Connection Education Program and the benefits of hiring a National Guardsman. When a JCEP participant applies for a job the business advisor makes sure the HR manager he's been working with is aware the application has been made. JCEP staff certainly can't guarantee participants will get the job, but they do their best to make sure the participant's resume and application are appropriate for the position and that the hiring manager is aware a JCEP participant is interested in the position and has applied.
Participants of a recent Society of Human Resource Managers (SHRM) survey identified the following benefits of hiring employees with military experience:
~ Strong sense of responsibility (97 percent);
~ Ability to work under pressure (96 percent);
~ Ability see a task through to completion (92 percent);
~ Strong leadership skills (91 percent);
~ High degree of professionalism (91 percent);
~ Strong problem-solving skills (90 percent);
~ Ability to multitask (89 percent);
~ Ability to adapt to changing situations quickly (88 percent);
~ Ability to give back to U.S. veterans by showing gratitude
for their service (88 percent);
~ Positive impact on the image and/or credibility of
organization (86 percent);
~ Sense of patriotism at organization (77 percent);
~ Technology/information technology skills and training
(77 percent);
~ Strategic planning/foresight (74 percent);
~ Fulfillment of federal and/or state affirmative action
requirements (73 percent);
~ Global perspective (61 percent); and
~ Knowledge/expertise of defense issues (60 percent).
WORK OPPORTUNITY TAX CREDIT:
The Work Opportunity Tax Credit (WOTC) is a federal income tax credit that reduces the federal tax liability of private-for-profit employers. Disabled Veterans who began work after May 25, 2007 and before September 1, 2011 can earn Texas employers up to $4,800 if they:
~ Are entitled to compensation for a service-connected disability of at least 10%, and
~ Have a hiring date which is not more than 1 year after having been discharged or released from active duty in the Armed Forces of the United States, and
~ Have aggregate periods of unemployment during the 1 year period ending on the hiring date which equal or exceed 6 months.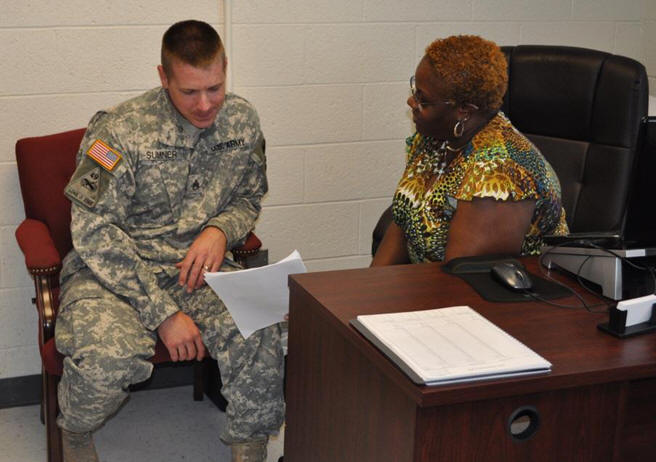 For more information
on
the Work Opportunity Tax Credit in Texas, please
click here to download the Brochure.